In celebration of the 25th anniversary of Ayrton Senna's legacy, the greatest Brazilian Formula 1 driver of all time, artist Cainã Gartner was chosen to sculpt 25 numbered 1993 helmets.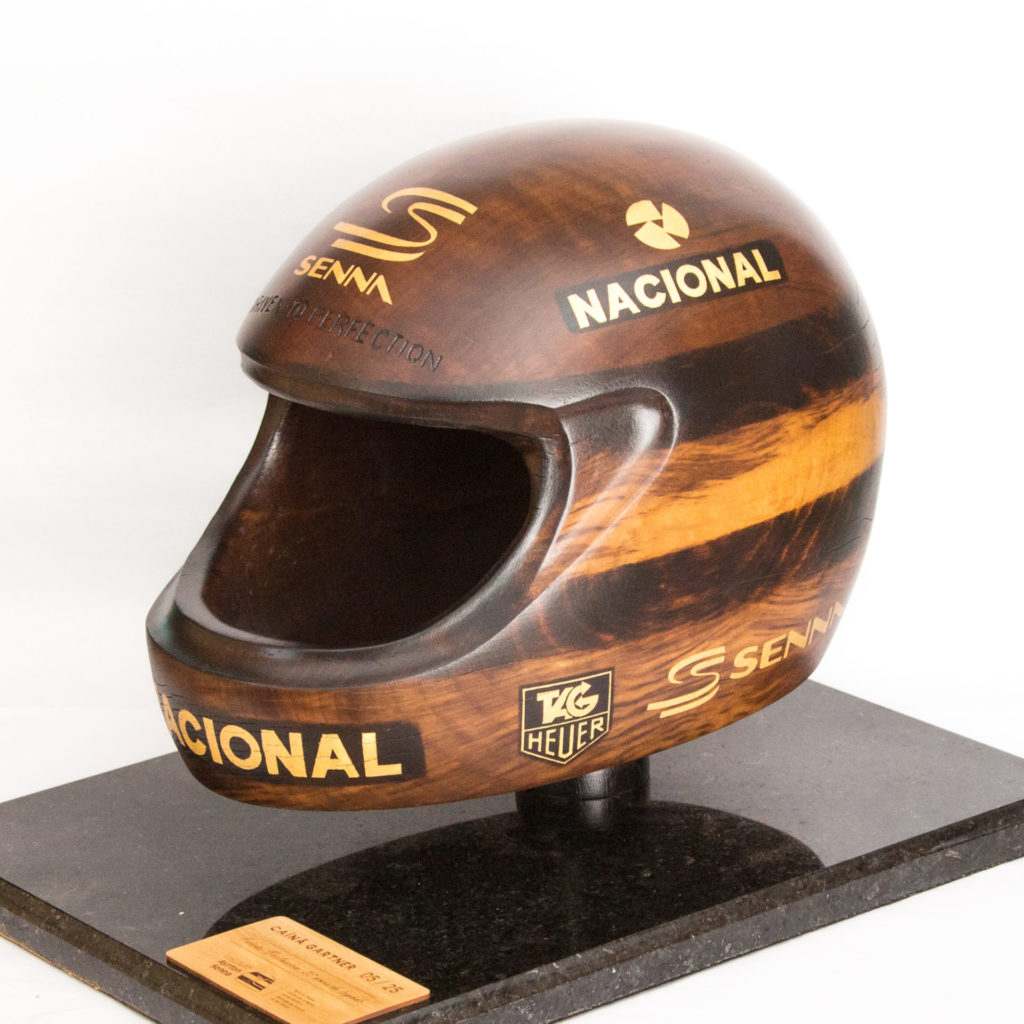 Senna's mother, Neyde Senna da Silva, was the one who suggested a helmet for each son's legacy year in memory of his example as an athlete and as a person. "Senna has always been my idol. He awakens in people to do with love and do his best, "says Cainã.
Work process
In the studio, a place he has known since childhood, Cainã Gartner began his work projecting everything on paper. He set the measurements, angles and finishes first of all. After that, the first helmet was materialized. "The wood was specially selected for this project and it all started with a single massive block.
In the final step, the customization I made with fire and 23k Italian gold to give the contrast. "
Keeping in mind the great sentimental value of this project, he appreciated every moment. "Each process generates a different feeling. I kept my mind focused on the finished piece. I already have it ready in my head and in that I just remove the excesses until I get the result I want, "says Cainã.
Delivery of the sculptures
The delivery of the work took place at Senna Day, May 1, 2019 in Interlagos, São Paulo, an occasion that celebrated Ayrton Senna's 25-year legacy. The first piece was numbered "Work No. 0" and given to the pilot's mother.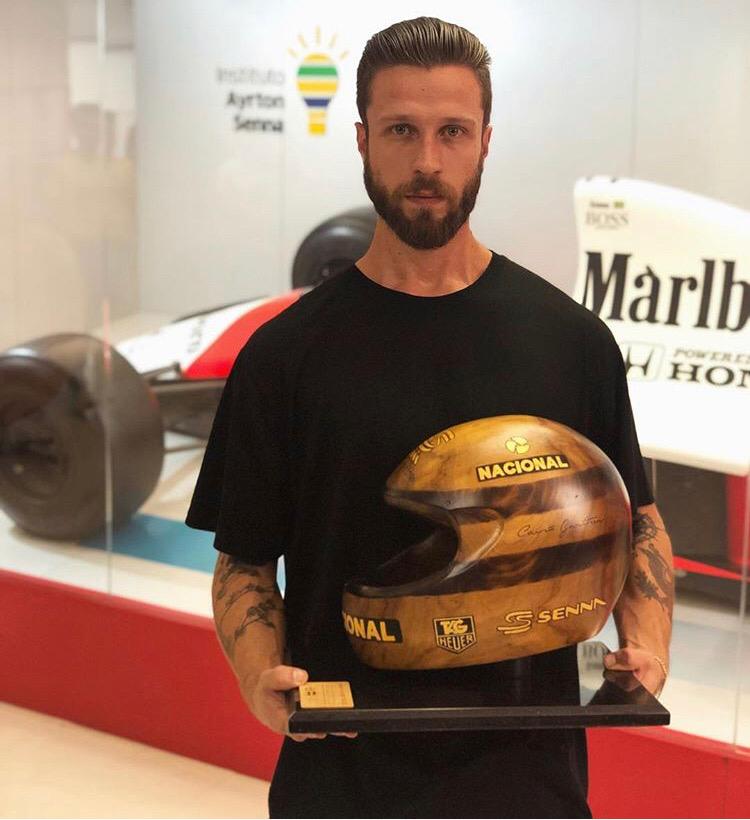 In addition to the pilot's family, many famous Ayrton Senna fans and fans were able to admire Cainã Gartner's artwork live. The other pieces will be part of the sale reversed in social and cultural projects through the Ayrton Senna Institute